discography
Almost Nothing
(2008, Visual Music)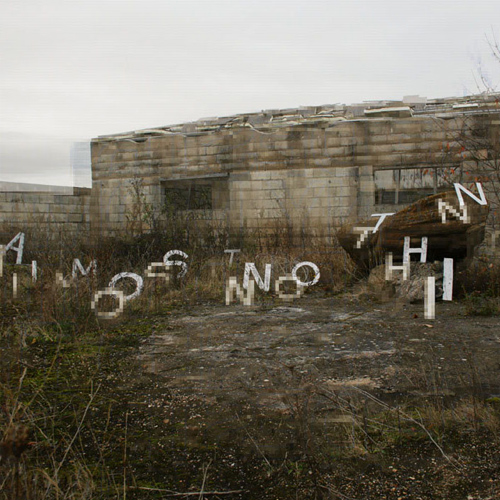 Far From Truth
Easter (Part 2)
Present Perfect
Machine Gun (Portishead Cover)
Mental Guides (PerLence Remix)
Ripples On A Blank Shore (Radiohead - Reckoner Remix)
Music Killed Me (I'm From Barcelona Remix)
Mixed & Recorded May-October 2008 @ Feels Like Home Studio
Mastering & Artwork by Gregory Hoepffner
This EP was commissioned by our long time supporters Visual Music, who wanted to start a "Free EP" concept for their Webzine. The tracklisting was first built around "Escape / Restart" B-faces. But as time flew by, we wanted to give some newer material, so we decided to include a couple of new tracks from our 3rd album. "Present Perfect" & "Far From Truth" were supposed to end up on Architects Of Yesterday's original version.
The 2 remixes are the results of my participation in remixing contests for Radiohead & I'm From Barcelona. The Portishead cover was probably a silly idea, but I loved this song too much and had to do something with it.
I made some giant cardboard letters and painted them in silver for the artwork photo. It was pretty fun to make, apart from the wind constantly moving the letters during the photoshoot...
DOWNLOAD
BACK TO RELEASES